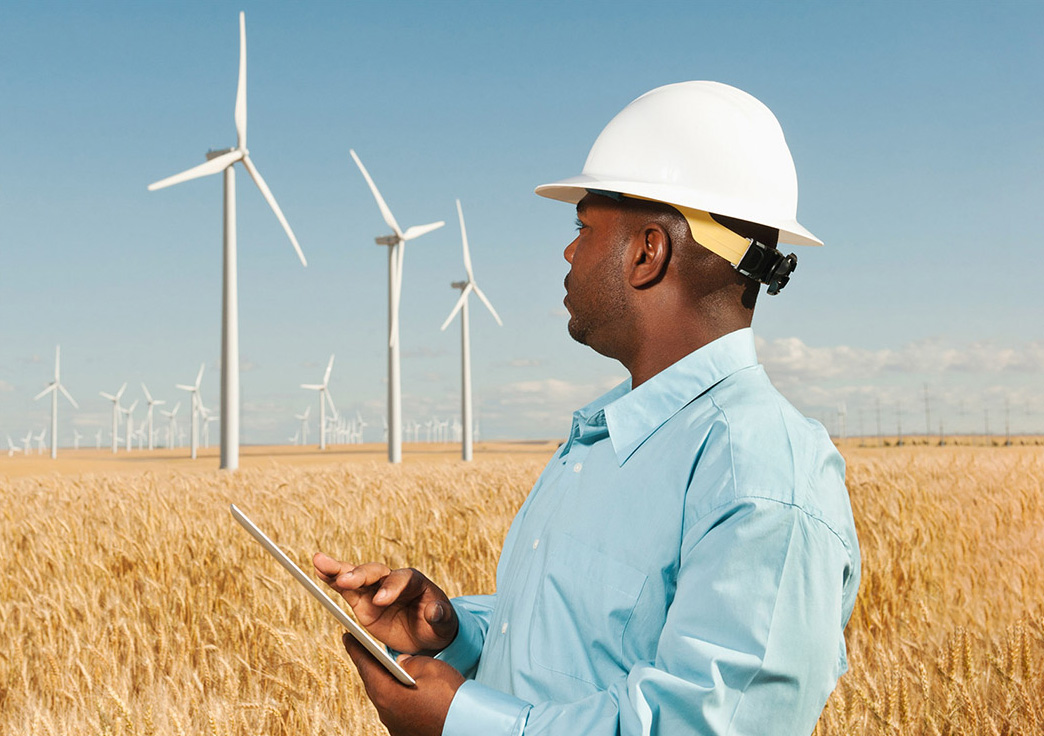 Revolutionize Your SAP Maintenance & Service Operations
Are you dealing with inefficiencies in your maintenance and service operations? Are things running well but you are looking for improvements? Evora has been helping companies to improve and digitize their maintenance and service operations since 2011.
Watch our webinar: Work Order Self-Assignment with SAP Service & Asset Manager or Work Manager
SAP Field Service Management
With SAP Field Service Management (FSM), Evora harmonizes field service scheduling and execution across the many touchpoints along the field service journey, ensuring the safety of both customers and workers as well as integrating processes across the front and back office.
This solution allows the elimination of silos, provides automation of workflows and increases the streamlining of processes - not just within field service but across the whole organization.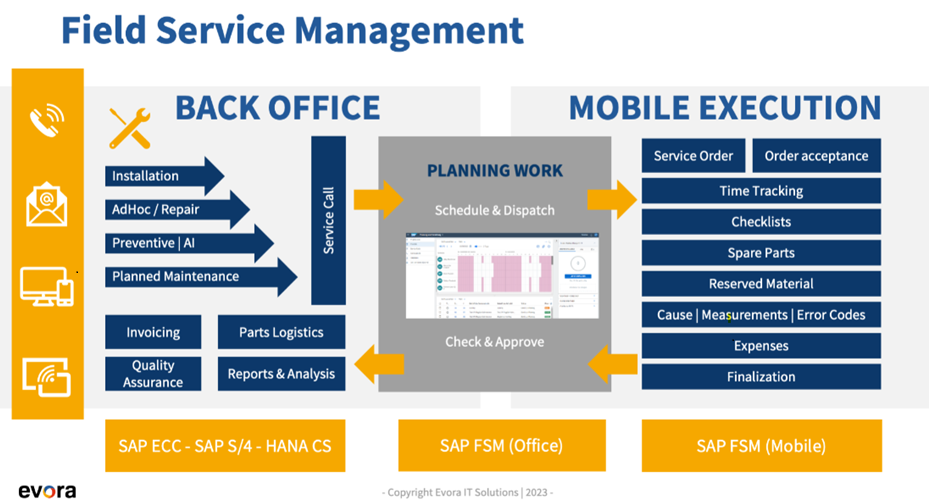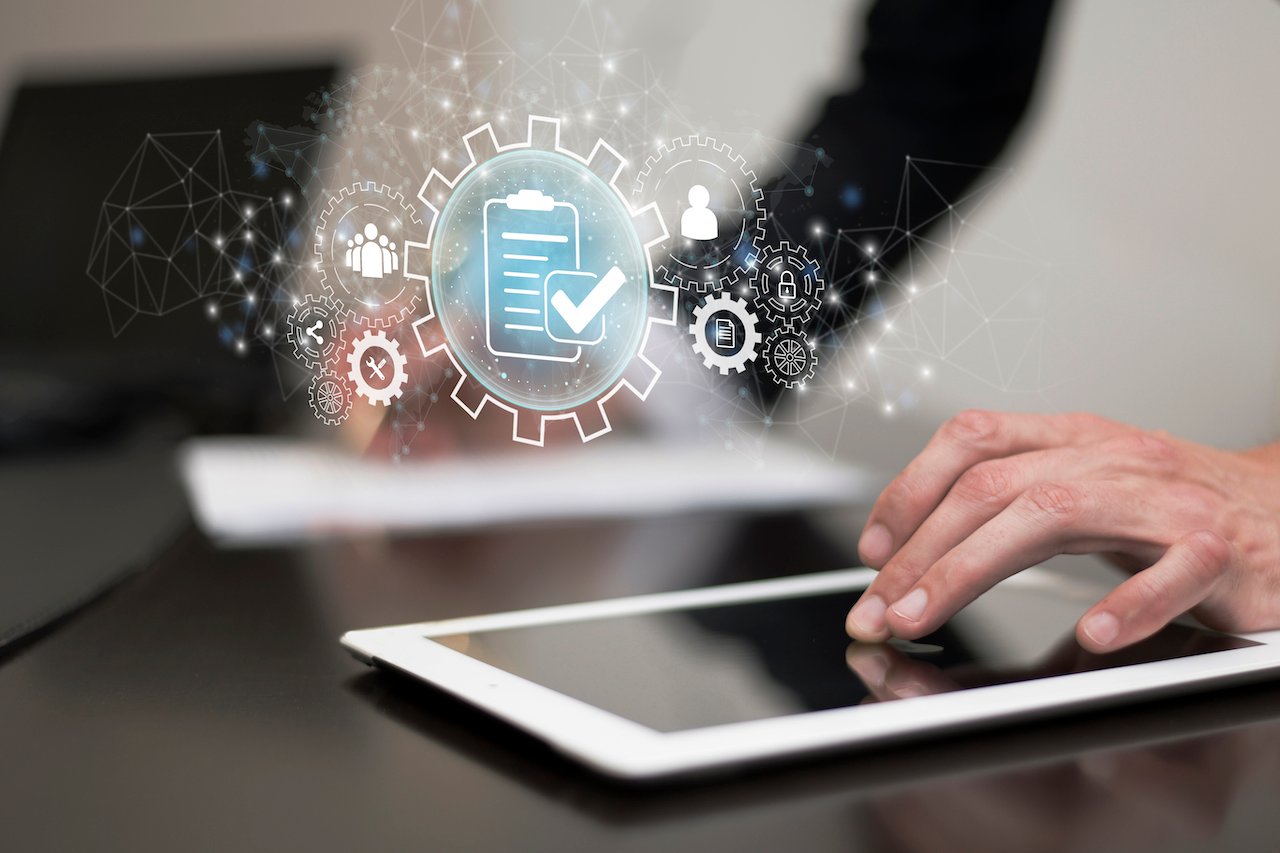 SAP Asset Strategy & Performance Management
SAP ASPM is a Software-as-a-Service application that provides
tools and proven methodologies to efficiently plan and develop the optimal maintenance strategy for your assets in order to increase overall asset performance and reduce maintenance costs. Evora will conduct a risk and criticality assessment and perform an RCM or FMEA, using ASPM to focus on a checklist of preventative and predictive tasks that can be implemented in your maintenance management system.
EvoAR for SAP Asset Manager
Evora developed an add-on which visualizes the asset structure from the SAP ERP and enables interaction using mobile devices or smart glasses like HoloLens 2. It brings AR to iOS or Android clients embedded in SAP Asset Manager (SAM). A digital twin is created utilizing context metadata (as determined via the SAP standard data model) and geometry information. Classifications of functional locations and equipment are used to store the asset to geometry mapping, with work order and notification data also available.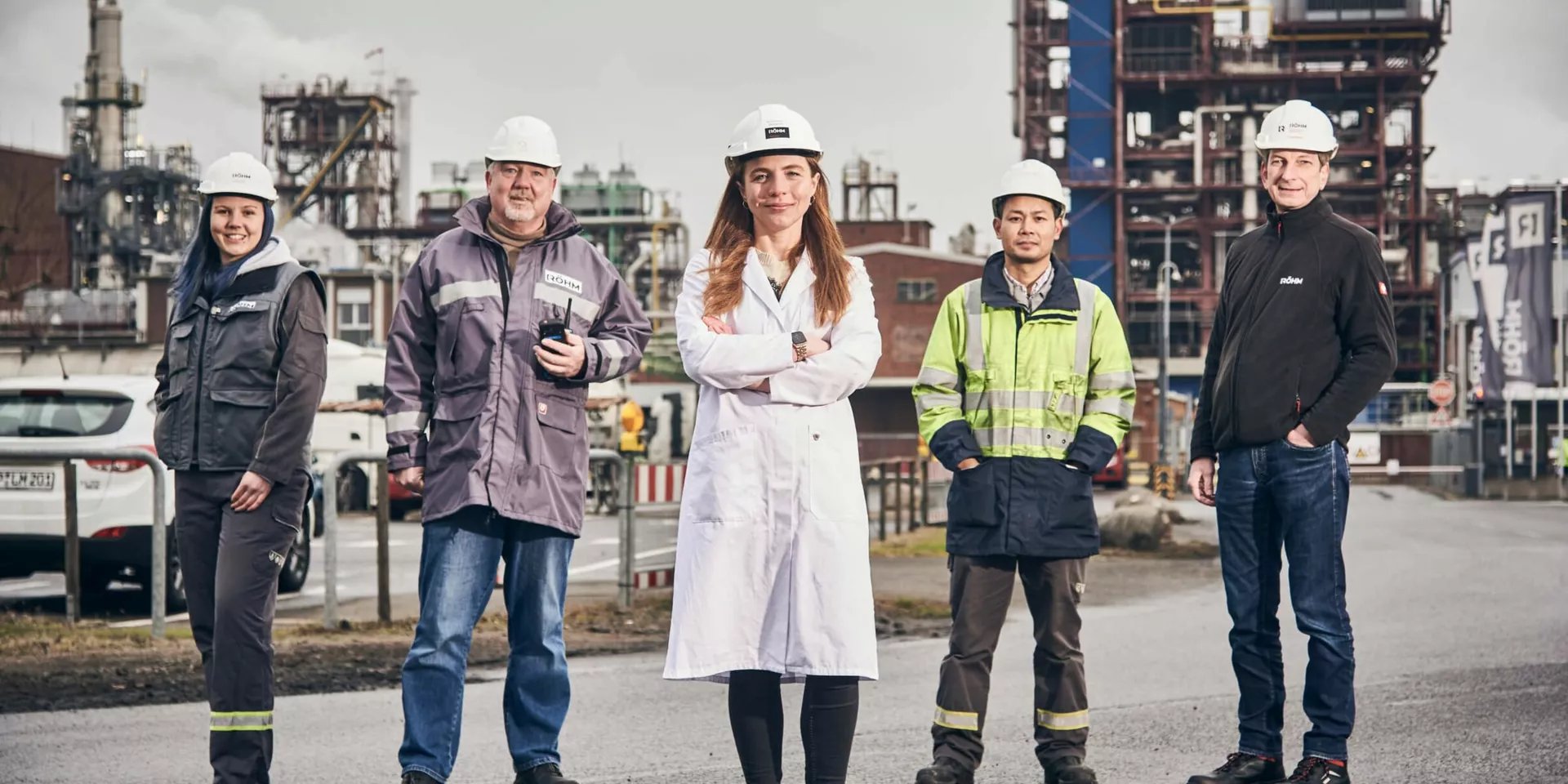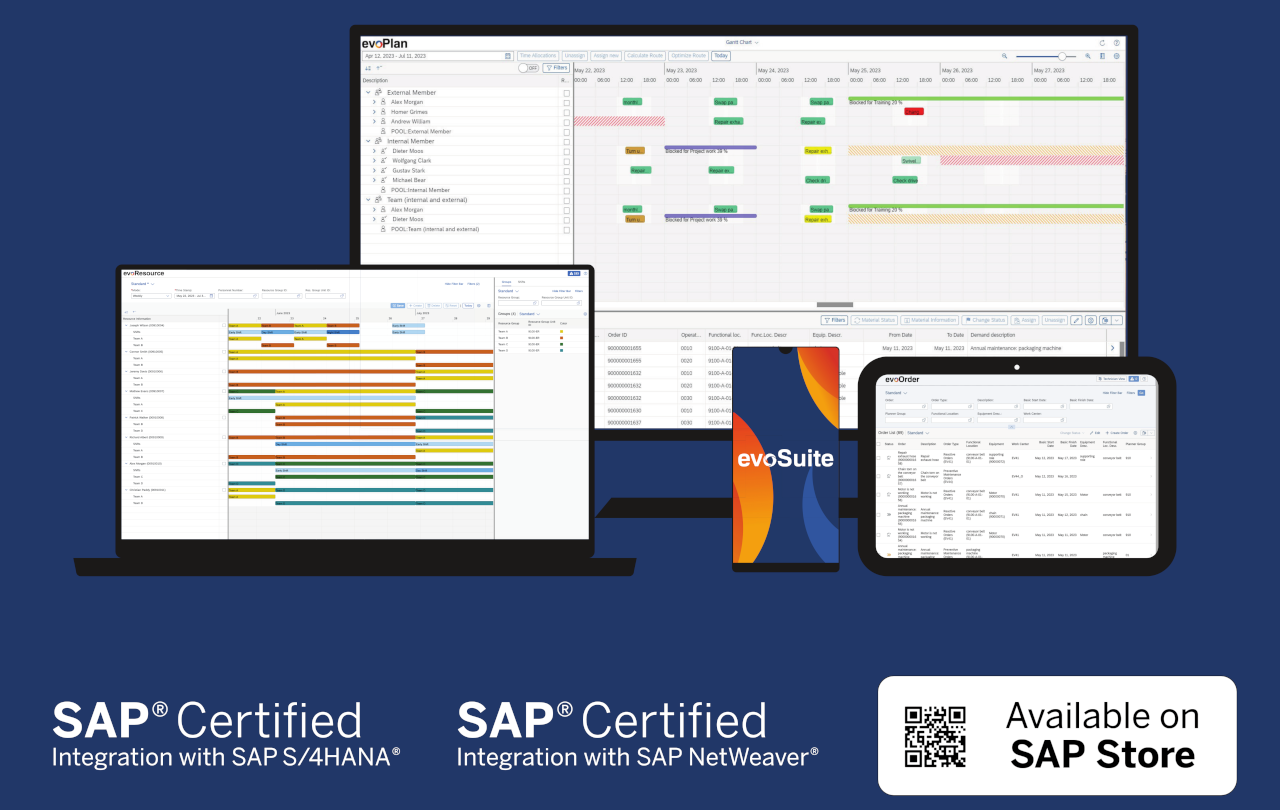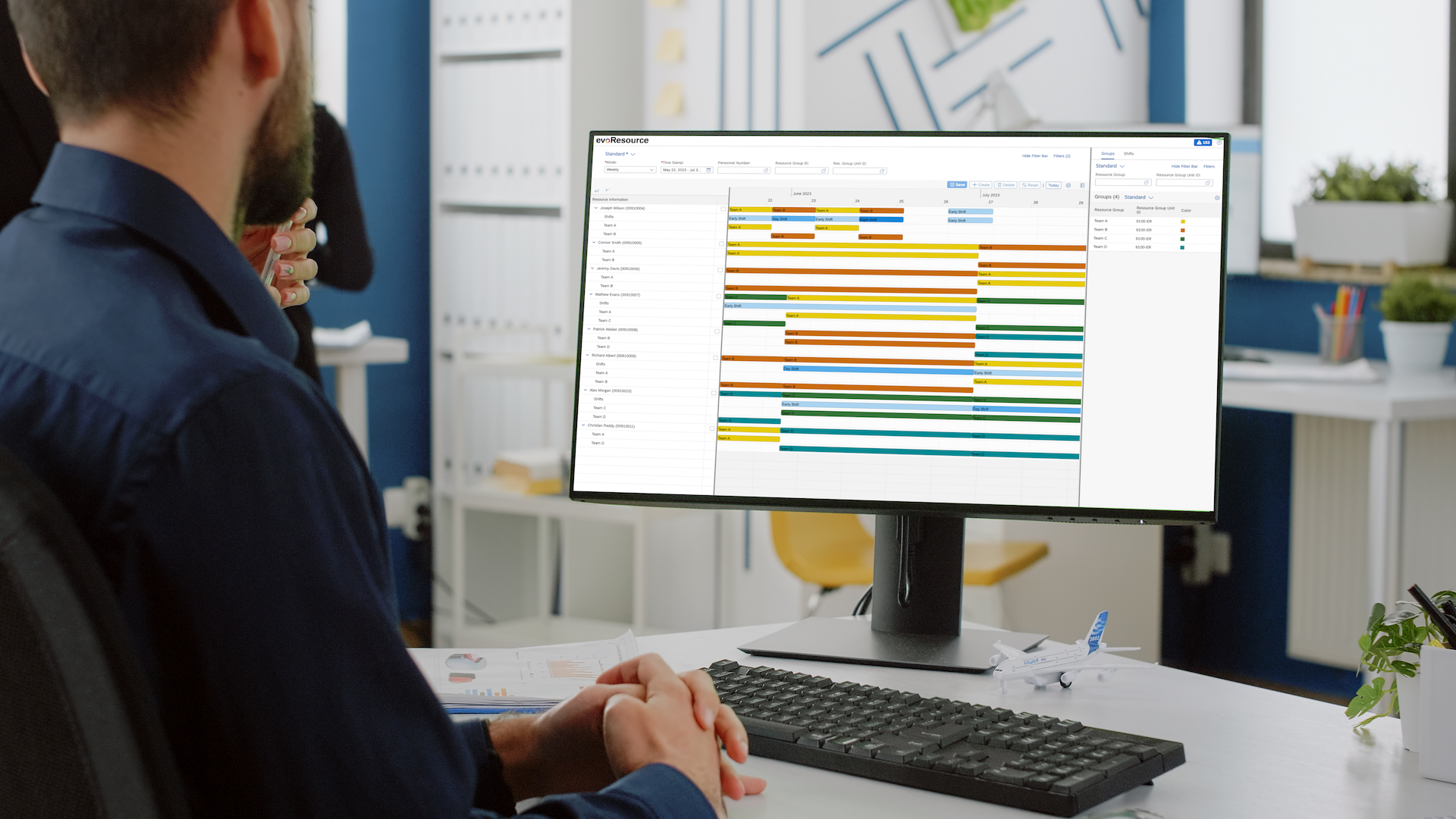 EvoResource
Team management and shift planning are still often carried out in Excel or on the whiteboard. In the future, we want to avoid media disruptions due to missing planning information with EvoResource. In EvoResource, employees can be assigned to teams, this can be done daily, weekly, monthly or by specific rules. In addition, existing shifts can also be applied to corresponding employees to answer the question "When does who work in which shift?".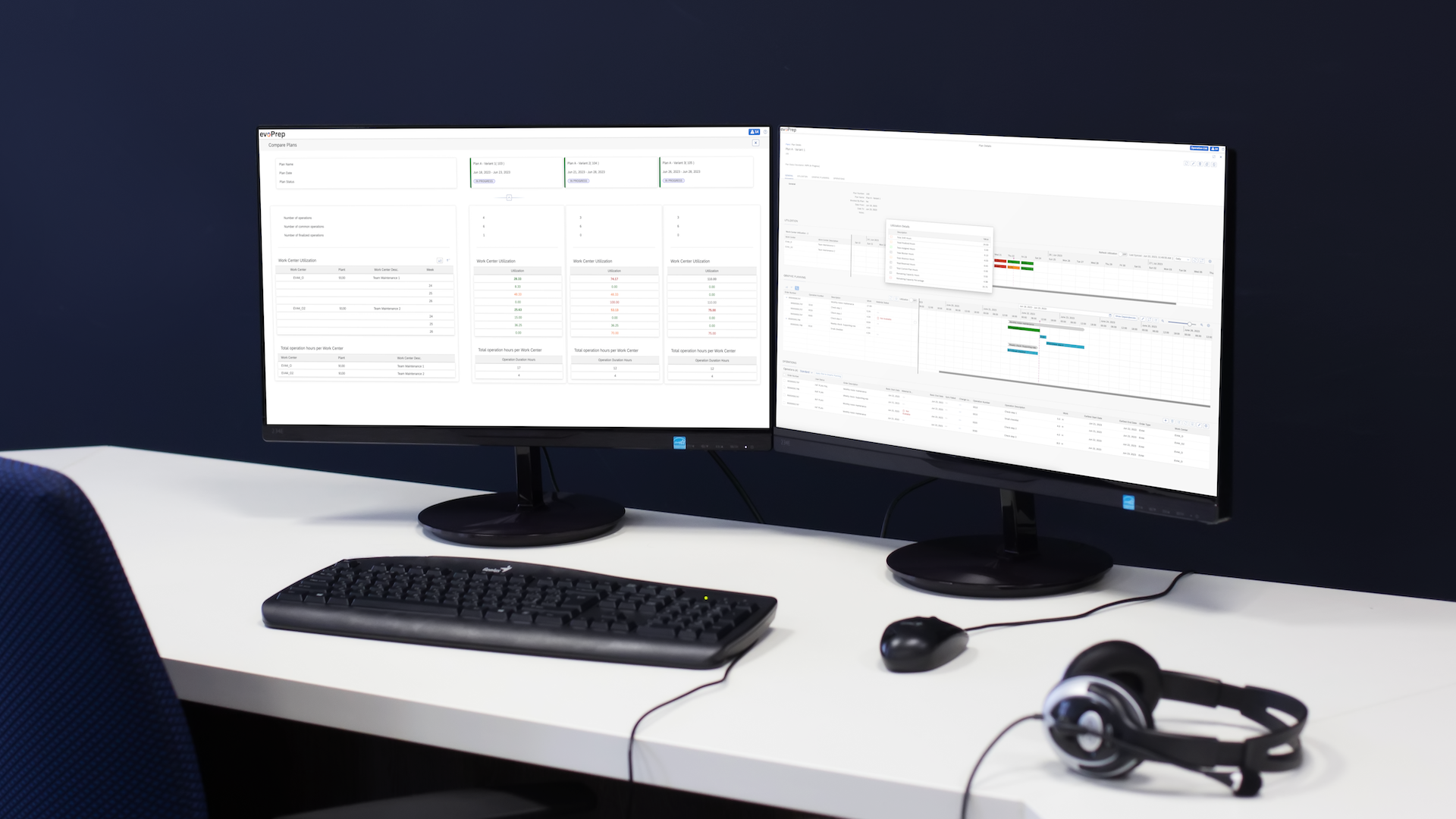 EvoPrep
Resources in maintenance are more limited today than ever before. This challenge requires the best possible use of available capacities. This is addressed by the new EvoPrep app for pre-planning and workload simulation. EvoPrep allows different plan versions to be created, simulated and compared in order to plan maintenance tasks as efficiently as possible and to make the best possible use of workstations.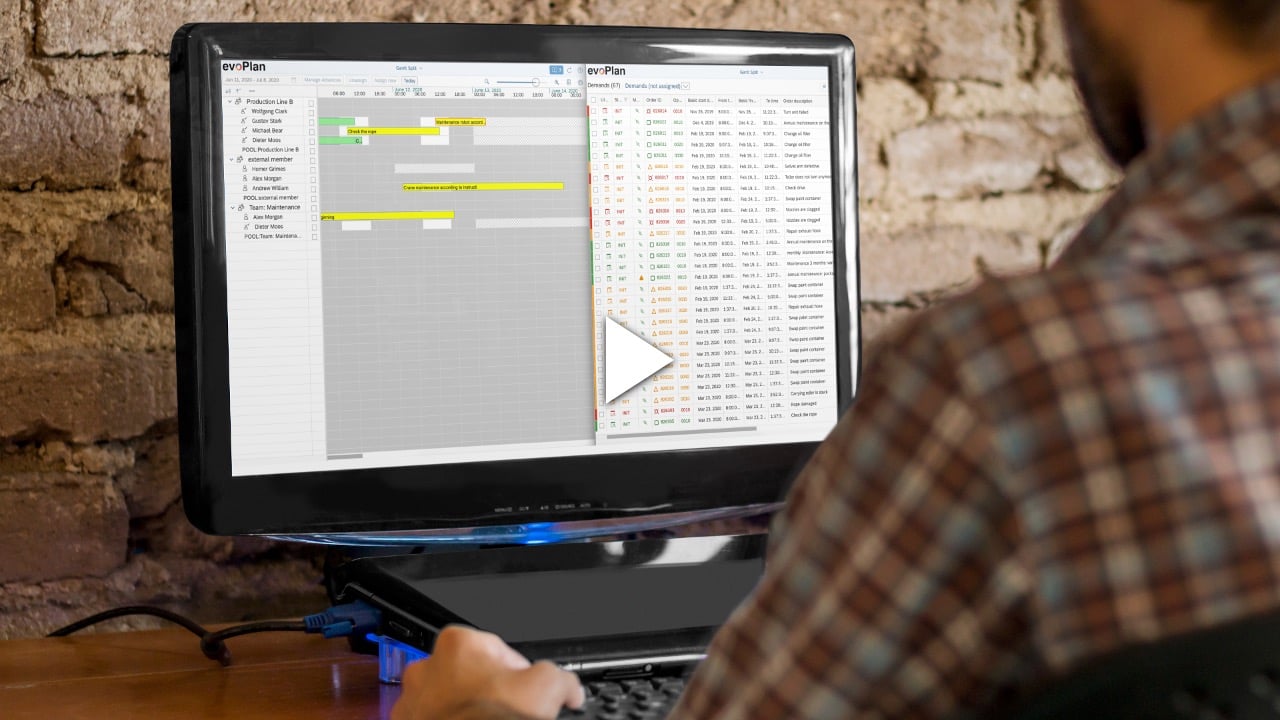 EvoPlan
One of the most critical steps in the maintenance process is resource planning. Only if this is carried out efficiently can it be ensured that the right technicians with the necessary equipment successfully carry out maintenance orders. Organizational dependencies, a large number of SAP orders or work orders and unforeseen events make planning a complex and often time-critical task. With EvoPlan, you can efficiently plan and assign work orders in SAP.